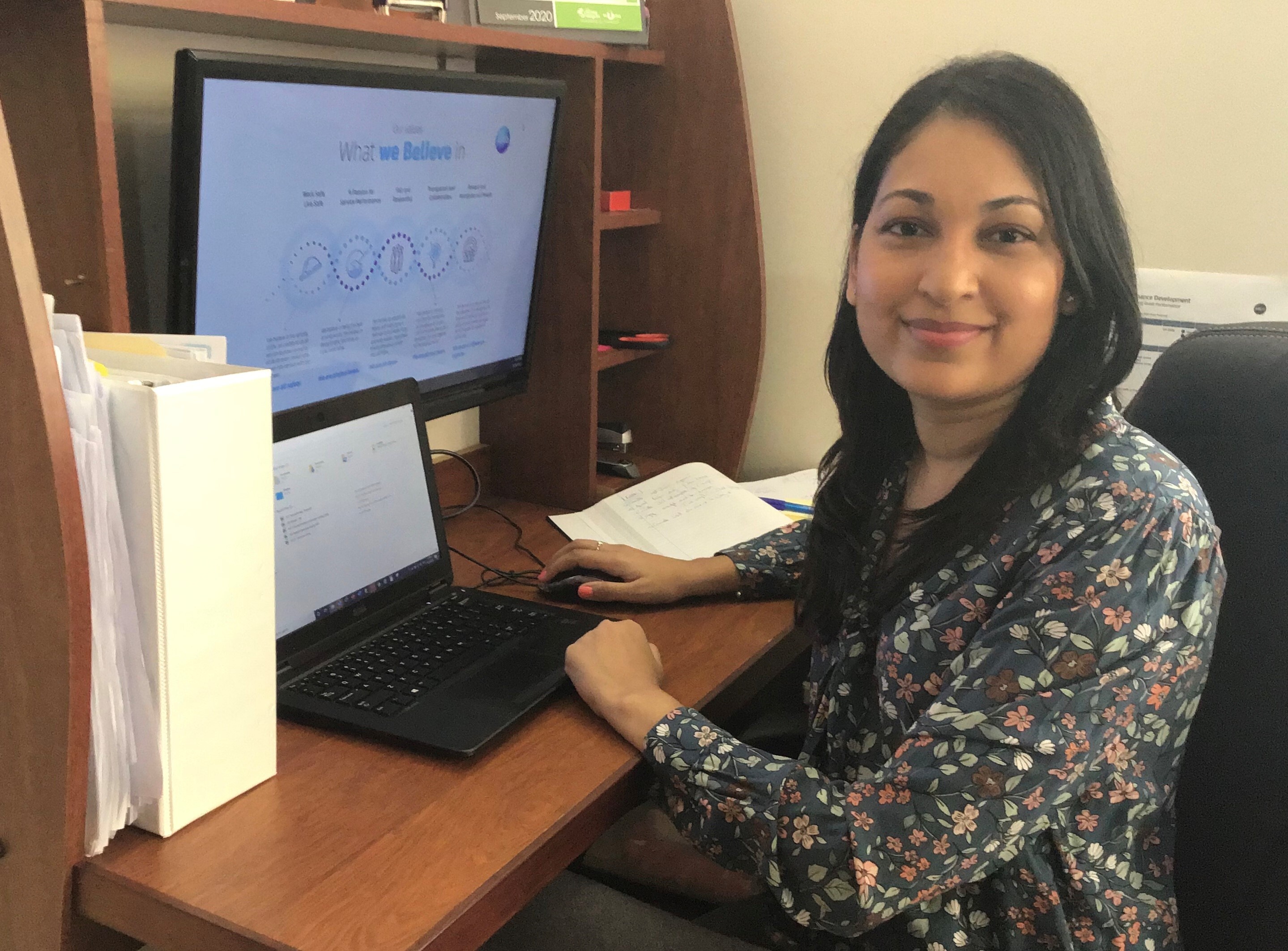 Kristal currently works at our Chaguaramas base in Trinidad as the HR Manager and has been with ASCO since March 2020.
"Building relationships and helping people recognise their potential is something that drives me. My first experience in a core HR role was as a Generalist. This opened my eyes to all the various functions of HR in a realistic way. I learnt quickly that I had a passion for witnessing the growth of individuals and enjoyed playing an integral role in this.
"I progressed in my career and joined a global EPCM Company which really kicked off my growth path as an HR professional. As being part of such a large global team really challenged me and it was also my first exposure to working with a service provider. Following this I transitioned into lead roles and recognized just how HR can play a major part in the overall development and growth of a business.
"My present role at ASCO has already taught me a lot, not only in the business sense but in these unforeseen times of the pandemic. It has really shown me how resilient our employees can be as we continue to provide an outstanding service to our Customers."
1. What attracted you to ASCO?
ASCO's long standing reputation has been quite prominent over the past years here in Trinidad, so there were no second thoughts when I saw the vacancy posting for the Human Resource Manager role.
2. Describe your role?
As the Human Resource Manager, I am responsible for ensuring the effective and efficient delivery of all HR functions to the business. Providing the support that allows employees to have a rewarding experience at ASCO is a crucial element of my role.
3. What do you enjoy most about your role?
I have the opportunity to make a positive difference in an employee's day and overall working experience with the Company. Increasing engagement and having employees comfortably seek advice is most rewarding.
4. How would you describe ASCO in a few words?
Engaging and Supportive.
5. What would you say sets ASCO aside from its competitors?
ASCO's world-wide recognition and history in Trinidad sets us apart from competitors. Our core focus on service delivery and customer interface continuously strengthens our position and the ASCO name.
6. What would you say to someone considering joining the company?
If you are looking to be part of something great and grow your potential, ASCO is the place to be. Join the team!
7. Describe the ASCO culture in a few words?
ASCO is committed and safety focused. There is a continuous drive to ensure everyone is safe and delivering the best possible service to our customers.
8. Would you say you live by the ASCO culture? Please provide examples.
Yes, our success as a Company is dependent on the service provided both internally and externally. I strive in my role as HR Manager to ensure our employees possess the skills to deliver on expectations.
ASCO's safety culture also resonates in my personal life. I encourage my family to do things in the safest manner possible and practice safety first even when going about a normal day at home.
9. What in your words is the legacy of ASCO? What is it they bring to Trinidad?
ASCO is an excellent training ground and encourages career progression. The Global standards have helped bring Oil and Gas logistics to a better place in Trinidad and we are most proud of this.
10. Focusing on one of the two ASCO obsessions (Safety excellence and Service excellence) can you provide an example of how you have played a part within your role at contributing to these obsessions?
A key part of my role is ensuring employees acquire the required training that allows them to make safe and sound decisions at work and in their day to day lives. In the few months I have been at ASCO, sourcing and coordinating various training programmes aimed at ensuring this has been a priority and will continue to be going forward.
11. Detail of further learning
I believe continuous learning is key to staying vibrant and sharp in this ever-changing world. I continue to seek workshops and programmes that provide me with new perspectives.