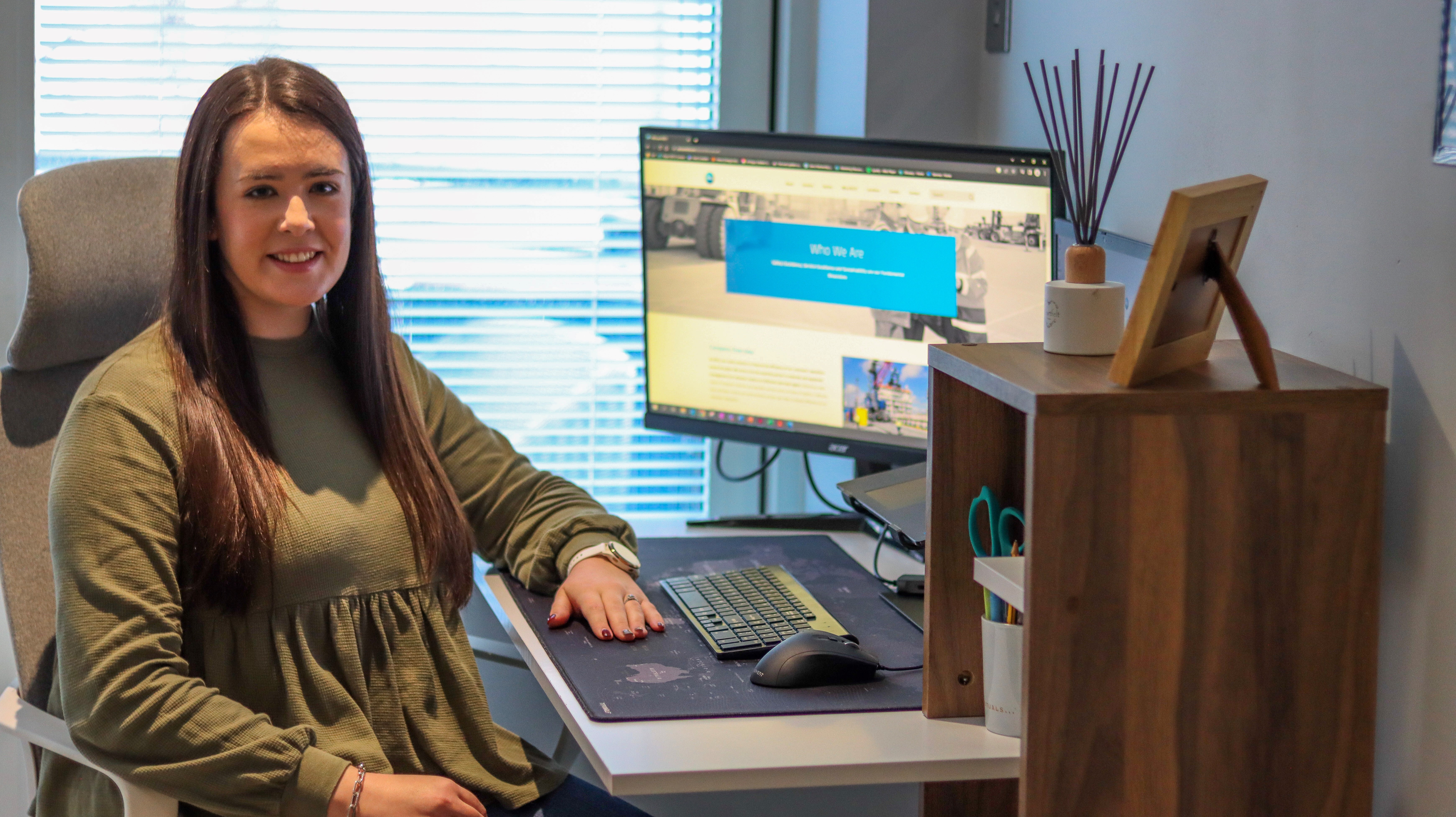 Jessica (Jess) Chisholm, started at ASCO in November 2022 as UK Tender Coordinator within the Commercial Team based in Aberdeen, UK.
Find out more about Jess and her time at ASCO so far below.
Profile Questions:
Name- Jess Chisholm
Age - 25
Job title - UK Tender Coordinator
Likes- travelling, yoga, walking and baking.
My background
Before joining ASCO my background was mainly in commercial and projects teams, with some of my roles comprising of financial and contractual aspects. While studying International Business Management at the Robert Gordon University in Aberdeen, I completed a placement year at Lloyd's Register. This role was a mix between tendering and project support, which I really enjoyed and where I came to the realisation that I wanted to continue working in tendering.
After graduating, I was invited back to Lloyd's Register as a Project Support Analyst. From there, I moved on to work at a company that provided software to manage distillery inventories, and I enjoyed learning about a new industry. A fun fact I learned during my time there was that the spelling of 'whisky' depends on the country it comes from; Whisky is spelt with an e when the country has an e in it, so we have 'whisky' in Scotland and 'whiskey' in Ireland!
I then moved to a public sector renewables company where I was on the opposite side of tendering and procuring services, creating ITT's (Invitation to Tender) and evaluating the responses. I really enjoyed learning about this process; however, I missed the challenge of working to tight submission deadlines and the feeling of accomplishment when we were successful.
Joining the UK Commercial Team
I had been looking for a tendering role when I saw the position on the OBM LinkedIn page and wanted to learn more. I got in touch with Shannon from OBM, who was lovely, she shared more about the job role, which I decided to pursue, and she was great at keeping in touch throughout the recruitment process.
Within my role, I work in the UK Commercial team on preparing tender proposals. I am involved from the beginning when we receive a Request for Proposal or Invitation to Tender, and I work closely with my line manager, Talia Farrow, to compile a comprehensive response to meet the needs of clients. Since starting, the team has been exceptionally busy, so I have enjoyed getting stuck into tenders so soon.
ASCO so far
Since joining in November, I have felt very welcome by everyone I have met at ASCO. I have had the opportunity to meet lots of people from around the business and I can see that everyone at ASCO is very proud of their role within the business which has been great to see. It was important to me that I work for a company that has a focus on Sustainability, so the measures that ASCO has already taken is positive to see, and the further plans to become more sustainable have been very encouraging.
In my role so far, I have enjoyed learning more about the different departments within ASCO, as the company offers a lot more services than I first realised! During my induction to ASCO I had the opportunity to visit sites across Aberdeen and Peterhead which was a great introduction to the business, particularly getting to see the services I am adding to tenders up close. I have enjoyed meeting people from different areas across the business so far, and I look forward to meeting even more of the ASCO team!