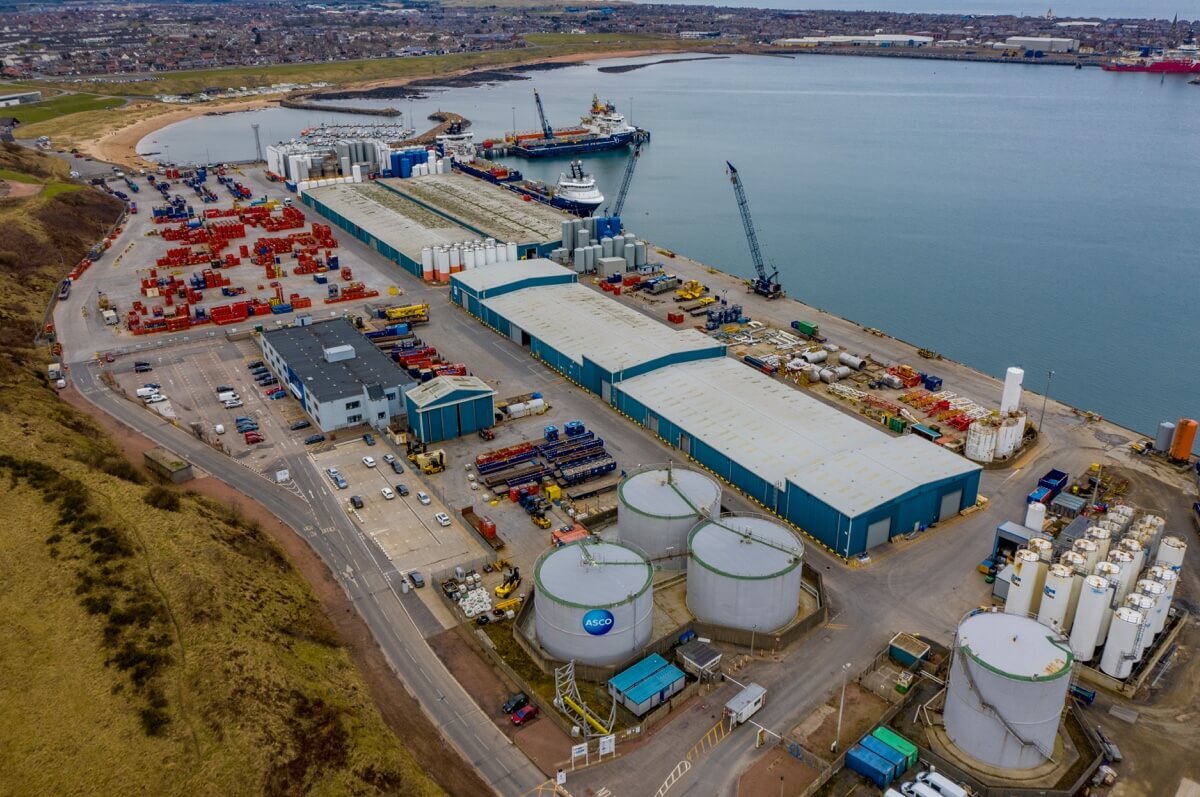 ASCO recently commissioned a study with ARUP with the support of Scottish Enterprise, which looked at identifying various scenarios where ASCO's South Base might be transformed to support the scale of opportunities available throughout the energy transition.

Development of the facility would allow it to take advantage of the opportunities arising from sectors such as offshore wind, hydrogen, carbon capture and storage, alternative fuels and decommissioning while continuing to support its existing oil and gas activity.
Following this research, a new study is underway, led by Royal HaskoningDHV and commissioned by Peterhead Port Authority (PPA) and Scottish Enterprise, which will look at the entire port setting. Supported by ASCO, Storegga, the local fishing industry and key port stakeholders, the market assessment work will evaluate how Peterhead can be scaled up to function more efficiently as a multi-user port.
The report looked at a range of possibilities for reconfiguring the base from a starting point of being focused 100% on the oil and gas industry to becoming a flexible port for the energy market, capable of serving cross-sector projects including wind, decommissioning, alternative fuels, and carbon dioxide shipping at the same time.
ASCO's Group Sustainability & Marketing Manager, Thuy-Tien Le Guen Dang, said, "ASCO is taking a proactive approach towards identifying where we must invest and adapt to enable and maximise our port efficiencies, promoting integrated ways to meet the needs of these emerging sectors.

"This is crucial to ensure the long-term sustainability of our business, giving us the capability to support the opportunities that will arise by continuing to offer the same levels of service and safety excellence to these new sectors as we do to our existing oil and gas clients."