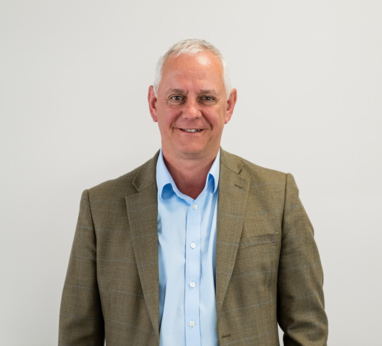 By Mike Pettigrew, Managing Director - UK
Since joining ASCO in early 2022, I have witnessed the offshore services industry, like many others, under a period of sustained inflationary pressure. Vessel owners and charterers have had to contend with rising fuel costs and the ongoing impact of Brexit, with shipments to and from the EU now requiring a full customs declaration.
ASCO has managed quayside facilities across the UK to meet port logistics needs and requirements for over 50 years. Backed by decades of experience supporting clients with offshore operations in the offshore energy sector, we have established an integrated services approach. ASCO helps clients as they manoeuvre the obstacles facing their port operations by presenting tailored logistics models that optimise their resources. With the broadest range of services across all aspects of logistics, we utilise our entire service offering to support the port operating needs of our clients from any location.
Market requirements should be the driving force behind everything the supply chain does, and our teams work closely with clients to develop an in-depth understanding of customer and industry needs. With this knowledge and our ability to transfer our skills and capabilities across sectors, we have developed a distinctive offering which has enabled us to become the dominant player in the UK's port services market. Our approach is unique in that we are port agnostic - rather than looking to maximise the return of our own premises, we work as an independent operator to support ports to deliver relevant services from their facility.
ASCO supports clients from the factory door to the offshore asset and everything in between, providing marine coordination, aviation services, freight management, customs, warehousing, materials management, and onshore logistics. In addition, we deliver an extensive range of complementary services covering fuel and bulk provision, industrial tank cleaning, training, lifting and assurance, personnel provision and environmental services. By not being limited to any one port, we can easily relocate resources to support our client's needs from the facility best placed to fit their needs.
Our integrated approach allows us to efficiently support the port logistics needs of clients by collaborating with port owners, leveraging the local supply chain and employing local workers to support operations. This model can be set up swiftly and adjusted to the requirements of each client, ensuring the same high-quality service from any port in the world.
Coupled with increased demand on port infrastructure and capacity is the need to reduce carbon emissions from operations to tackle the climate emergency, so finding the most sustainable solution is at the heart of our constantly evolving approach.
Facilitating the UK government's pledge to source 95% of its energy demand from low carbon sources by 2050 will require the rapid upscaling of green infrastructure across the UK. ASCO is working with multiple ports to support this predicted growth, managing the influx of construction materials from overseas and aligning the receipt, transportation, and delivery of goods across several locations. This will be crucial in facilitating the swift and seamless rollout of global renewables infrastructure.
As a critical component of the supply chain, ASCO will be a key to enabling the energy transition. We are at the forefront of conversations with UK port owners to discover how we can adapt quayside facilities to support new energy infrastructure for Wind, CCUS and hydrogen as well as looking to integrate low-carbon refuelling and power stations into their capabilities. Likewise, we are constantly evaluating our own operations and locations to ensure we provide the most efficient and sustainable services.
With shipping constraints anticipated to continue throughout 2023, and activity level ramping up, ASCO is already providing our flexible approach to port assistance internationally. Success stories in Senegal and Suriname of our 'shore base in a box' have demonstrated the model's ability to quickly and effectively localise supply chains to improve efficiencies across the globe.
For more information on our supply base services, you can read the case studies here.