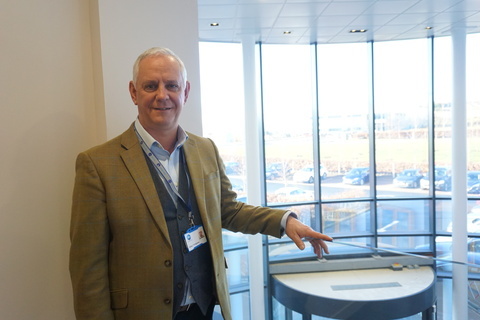 ASCO, the global integrated logistics and materials management company, has appointed Mike Pettigrew as its new UK Managing Director following the retirement of his long-serving predecessor, Glenn Hurren. Mike will take up his new role today while Glenn will officially retire in February 2023.
Having joined ASCO in 1984, Glenn Hurren previously held a number of senior roles with the company including vice-president of ASCO US, UK business development director and regional director of ASCO's Southern North Sea operations. In 2019 he was then promoted to UK Managing Director and joined the ASCO Management Board.
Glenn Hurren said: "I am privileged to have worked for ASCO for such a long period of time and have seen considerable change in the energy sector since I began working here. While my retirement may not be far away, I am looking forward to working on several exciting projects across the UK business in the coming months and supporting Mike as he takes over the managing director responsibilities."
Mike Pettigrew joined ASCO in March 2022 as General Manager for AFM and Seletar, having previously spent 13 years with Babcock and three years as a non-executive board member at Decom North Sea. With experience working across the energy, marine, industrial power and ship building sectors, Mike brings a wealth of knowledge and an extensive cross sector skillset which will support the strategic development of ASCO and its customers, on their energy transition journey.
Mike Pettigrew said: "I would like to wish Glenn all the best in his retirement and look forward to taking over the role of managing director for the UK. This is an exciting period for ASCO amid the energy transition and I aim to further strengthen its standing in the sector."
Peter France, Group CEO, said: "It has been my pleasure to work closely with Glenn over the past four years, and I would like to take this opportunity to thank him for his years of dedicated and exceptional service to ASCO.
"ASCO is at a very exciting time of its history, and I am looking forward to working with Mike as we continue to build our portfolio of services and support the energy transition."