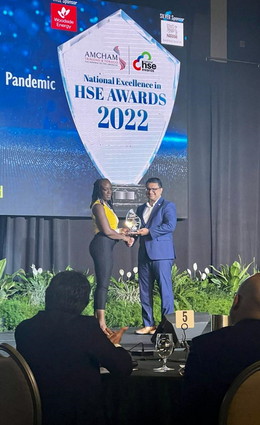 We are thrilled to share that we have been awarded the Business Continuity Planning Award at the American Chamber HSE Awards 2022 in Trinidad!
This award recognises entities that have sought to manage their business response to the interruptions caused by COVID-19 by updating their business continuity plans to ensure continued safe operations for their clients while protecting their staff.
We are delighted to have received recognition for the processes and protocols we have implemented in response to the global pandemic.
At ASCO, Safety and Service Excellence are at the core of our business and the changes we have made throughout the past two years have been significant to ensuring everyone on site maintains the highest level of service while remaining protected.
Congratulations to our Trinidad and Tobago team and thank you to everyone involved in making this happen!
Find out more about our operations in Trinidad and Tobago here.