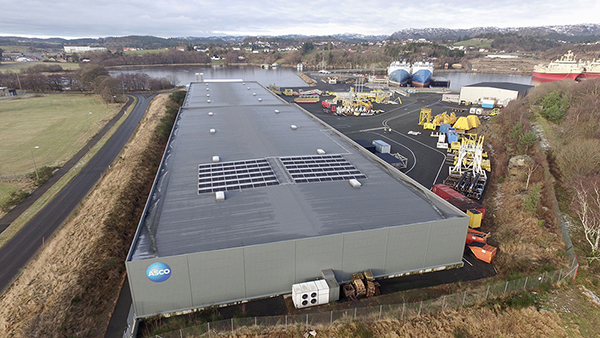 We have taken another exciting step towards our net zero CO2 emissions goals.

ASCO recently installed 300m2 of solar panels at one of our warehouses in Farsund, Norway, which will halve our electricity consumption at the site.
Our sustainability efforts continue, and we are also currently working on feasibility studies to expand the solar cells and utilise wind turbines on the base.
Keep an eye out for further sustainability initiatives across all our locations throughout the year.
You can read more about our net zero goals here.