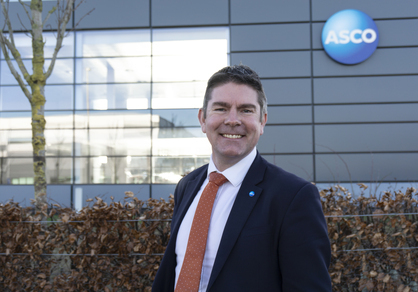 ASCO, the global integrated logistics and materials management company, has promoted Craig Revie to the new post of General Manager – Specialist Services to provide a streamlined service by combining several business lines into one unit.

The new structure will bring together ASCO's lifting, assurance, intervention, and training (NSL), recruitment (OBM), freight management (AFM), ship agency (Seletar), Marine and Aviation services. Craig's role will be to oversee the integration of these key business units to provide an optimised service offering for ASCO's clients.
Craig joined ASCO in 2018 as head of marine services and since then has held various management positions across the business, most recently as General Manager for NSL and OBM in Aberdeen. Prior to that, Craig held senior management roles with Ultra Electronics, following a 12-year career in the Royal Navy.
Mike Pettigrew, Managing Director UK, said: "Bringing these key business lines under one General Manager is an important development in our strategy to provide innovative and efficient solutions for our clients.
"We want to ensure that clients benefit from a fully integrated approach to solving their evolving logistical challenges."
Craig Revie said: "Having worked with ASCO for several years across our specialist business lines and witnessing how it has developed in that time, I am looking forward to supporting us through this next phase of company progression."
Find out more about our range of services here.