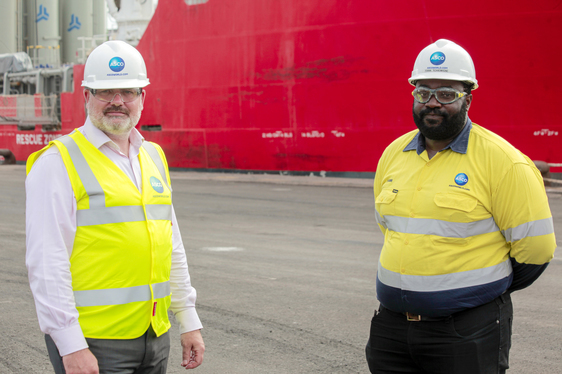 Global integrated logistics and materials management company, ASCO, will play a major role in the development of Senegal's offshore energy industry following a contract award by Senegal Supply Base (SSB).
SSB, which is owned by a consortium of national businesses known as COSENI, has contracted ASCO as sole provider of quayside management for all offshore activity via the Port of Dakar, for an initial term of three years.
The contract commences with support for Woodside's Sangomar Field Development (phase 1), Senegal's first offshore oil development which aims to produce 230million barrels of crude oil.
Operating from SSB's exclusive concession on Mole (Pier) 1 in the Port, ASCO will undertake full management and operation of the 25,000sqm supply base, providing seamless supply chain operations whilst leveraging strategic collaborative relationships with local partners.
Fundamental to ASCO's remit is to ensure all work is delivered to the highest industry standards, whilst benefiting local business and communities. This includes the creation of an initial 20 local positions, with the objective to increase this number in due course.
Based in Senegal for the company since 2017, ASCO Country Project Delivery Manager, Yann-Anthony Tchiemigni has played an integral part in this recent success. He comments:
"With our first engagement in Senegal taking place over five years ago, this has been a long and challenging journey. Our commitment to the country, and our faith in the potential that lies ahead for so many companies and individuals, have been rewarded by this contract win.
"In addition to the establishment of a long-term operational presence including materials, warehouse and waste management, our obsessions of safety and service excellence will continue to prevail as we implement international industry standards across the base, via our proven best practice procedures."
Fraser Stewart, Commercial Director for ASCO Group adds: "To play such a critical role in the development of Senegal's offshore energy industry is a reflection of ASCO's reputation and the regard for our capabilities and dedicated approach.
"Our presence in Senegal also impacts upon our international development strategy, facilitating our growth beyond Senegal into wider West Africa as we continue to support clients active in the region, and with local workforce development a top priority."
Find out more about our Senegal capabilities here.