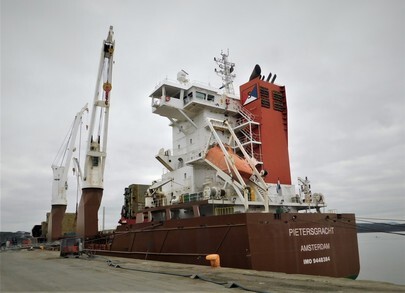 Innes Macleod, Operations Supervisor from our Seletar team in Montrose recently handled Spliethoff's mv Pietersgracht, operated by BigLift Shipping in the port of Rosyth on the Forth in Scotland.
Seletar, ASCO's ship agency, arranged the berth and co-ordinated with Forth Ports as well as the shipper of the cargo to ensure a smooth loading of all cargo whilst ASCO Freight Management provided the final export documents for the cargo to allow the vessel to depart.
The 17644tonne vessel arrived from Police in Poland to load a cargo of umbilicals and associated equipment destined for Kakinda, India.
Two large umbilicals were spooled from the yard on to the vessel during the port stay. The remaining cargo consisted of further smaller reels and associated equipment for the umbilicals and general oil well equipment.
The vessel departed to India via the Suez Canal where it continued the voyage to Kakinda.