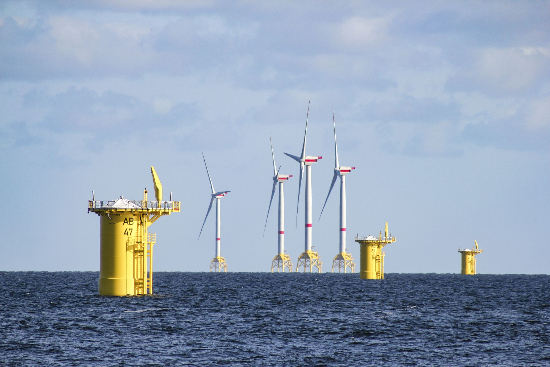 ASCO and Global Ocean Technology (GOT) have signed a letter of intent to further develop base, maintenance and logistics services for offshore customers in the North Sea. The collaboration also includes the provision of base services for upcoming offshore wind operations in the Southern North Sea.
The agreement strengthens the offshore-based business community in Norway, with opportunities for increased activity and jobs. The common focus of the two businesses on health, safety and environmental practices underpins a commitment to deliver safe, sustainable and reliable services and create increased competitiveness in Southern Norway.
The collaboration within the offshore wind market will be integrated into the Windport concept, which has been established for joint development and promotion of infrastructure and services for the offshore wind and renewable markets. Through the collaboration, ASCO and GOT fortify their ambitions to make the region a preferred base and service provider for the entire Southern North Sea, both in the development and future operational phase. In addition to unique locations along the coast and with large areas available, the partnership will connect the regions with a full-scale service concept with services such as maintenance, certification, personnel, logistics, warehousing, agent services, transport and freight forwarding. Through a partnership with ASCO, Windport can also offer integrated and digital solutions for base and logistics operations.
Øystein Sunde Pedersen, CEO at Global Ocean Technology, commented "Initially, we will run our operations from our locations in Farsund and Mandal, with the possibility of further expansion. ASCO and GOT have complementary properties and types of activity, combined with strategic locations in the Southern North Sea and Europe, and we see this as an exciting collaboration that we look forward to starting."
Managing Director for ASCO Norway, Runar Hatletvedt, said "For ASCO, this is an opportunity to expand our network and collaborate further, both within established business areas, but not least we see this as a unique opportunity to strengthen the positioning towards the renewable segment, and the forthcoming offshore wind development in particular. If we are to succeed in taking a position in this business area in Southern Norway, we are dependent on good partners where the entire region works together and develops together, towards common goals."
As the essential partner for global energy materials and logistics management, ASCO works with the world's largest operators to deliver safety and service excellence, while remaining focused on sustainability across all operations. ASCO's Norwegian operations were established in 1994 and now employs 215 across strategically located bases in Tananger, Farsund, Oslo, Kristiansund, Sandnessjøen and Hammerfest.
GOT are the preferred supplier of services and resources to ocean-based industries across the world, operating from their locations in Southern Norway. Established in 2018, GOT works with clients in fisheries, aquaculture and the oil and gas industry to provide complete services such as inspection, repair, overhaul, certification and project management.
As digitalisation and modernisation are at the heart of operations within both organisations they strive to be at the forefront of driving supply chain efficiency.
Learn more about our work in the new energy sector here.