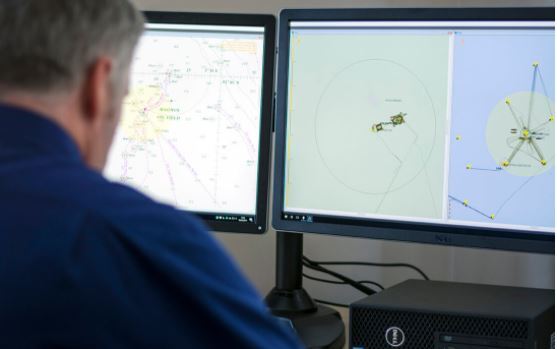 Global integrated materials and logistics management company, ASCO, has started 2021 with the announcement of two vessel monitoring contracts in West Africa, worth in the region of $3.5m USD.
Contracts include provision of ASCO's fully managed vessel monitoring service for collision risk management, along with an entire field monitoring solution inclusive of design, procurement, installation, maintenance and monitoring.
The vessel monitoring service is just one of ASCO's dedicated global marine services, offering clients a 24/7/365 global marine control service coordinated from a dedicated marine operation centre in Aberdeen.
Fraser Coleman, ASCO Marine Operations Manager, said: "These contract awards are confirmation of the excellent service provision that ASCO already delivers and demonstrates our capabilities of multi-regional for vessel monitoring and collision risk management.
"Through advanced technology and our team of experienced mariners, we are able to provide a reliable and immediate service to clients anywhere in the world from our operations control room in Aberdeen, ensuring the best use of valuable marine resources."
Craig Revie, ASCO Group Energy Transition Manager, who has more than 20 years' experience working in the field of offshore maritime surveillance commented: "Interactions between vessels and offshore structures continues to represent a major accident hazard for the energy industry, and whilst surveillance systems using radar, AIS and cameras provide a real time picture of maritime activity, these are not always being operated and monitored to their full capabilities therefore increasing risk to assets. In summary, ASCO's dedicated monitoring service ensures that ship platform collisions and threats to subsea infrastructure do not go undetected."
Find out more of these specialised marine services here.