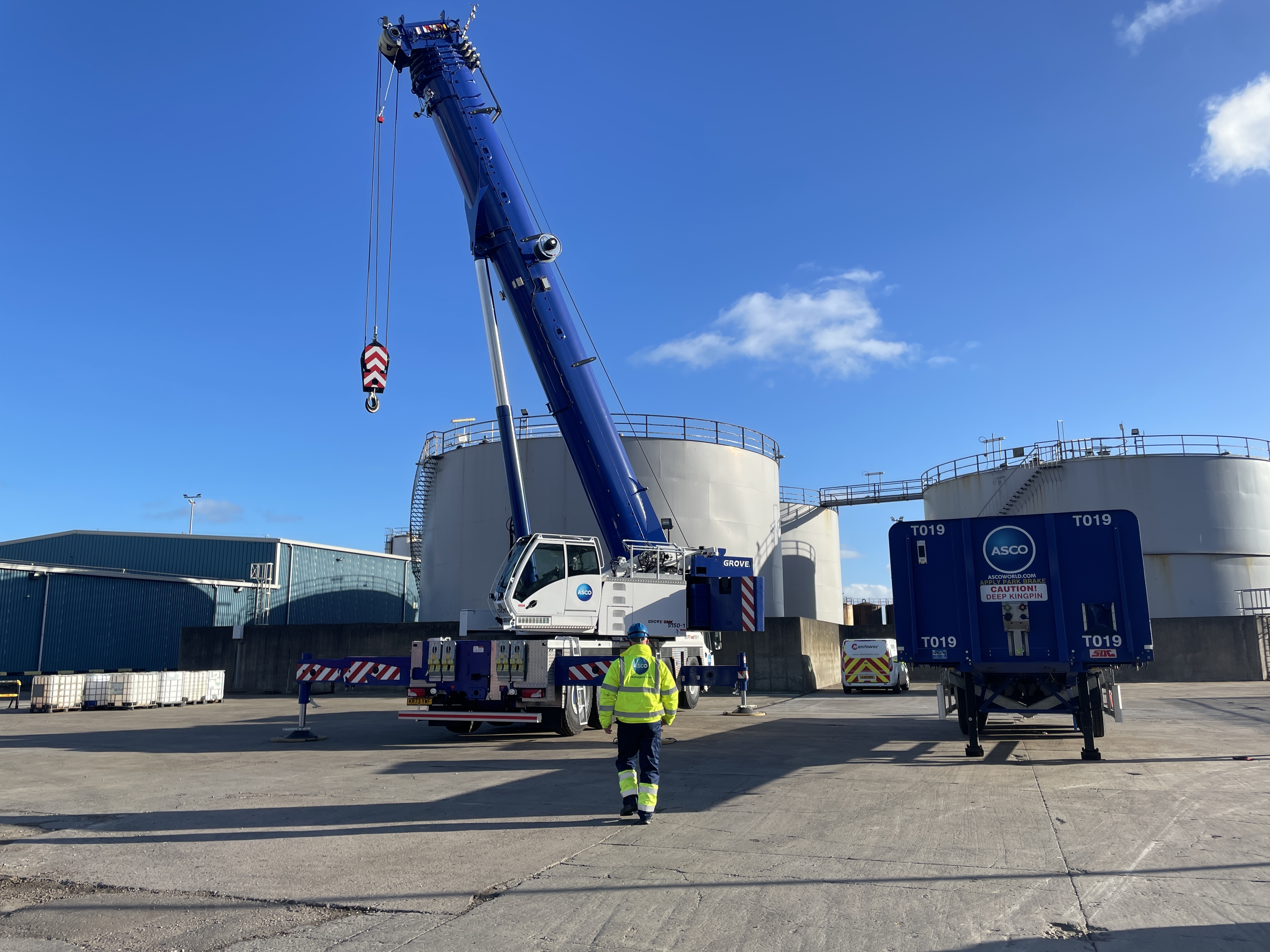 Following the announcement of a substantial £10 million investment in its UK operations in early 2023, global logistics and materials management specialist ASCO has taken delivery of a new state-of-the-art mobile crane.
The versatile unit can be seamlessly relocated between quaysides, enabling ASCO to expand operations across multiple sites and efficiently support its planned crane maintenance schedule. The enhanced capability will be primarily utilised at ASCO's Northern UK sites in Aberdeen and Peterhead. Additionally, it will be deployed to meet the specific demands of clients at various other locations, underlining ASCO's commitment to delivering its expertise and services wherever required.
The recent investment aligns with ASCO's broader fleet strategy, aimed at future-proofing its operations by implementing a staged process that ensures equipment performs to the highest safety and performance standards, while maximising the lifetime of the assets.
In addition to enhancing operational efficiency and safety, ASCO remains dedicated to sustainability. The newly acquired mobile crane will operate on HVO (Hydrotreated Vegetable Oil) and features significantly improved engine efficiency, supporting ASCO's commitment to providing low-carbon and environmentally responsible logistics solutions to clients.
Mick Smith, Fleet Manager at ASCO, commented: "This latest addition to our fleet is just part of our ongoing investment strategy to ensure we continue to deliver service excellence for our clients. The versatile mobile crane, which will run on renewable fuel, exemplifies our dedication to operational efficiency and sustainability, while enabling our clients to benefit from the highest standards of service, wherever they need it."
With this latest investment, ASCO reinforces its dedication to providing high-quality logistics and materials management services across the UK. The new mobile crane not only enhances operational capabilities but ensures that safety, service excellence and sustainability remain at the core of ASCO's business for the long term.
Find out more about our global supply base capabilities here.