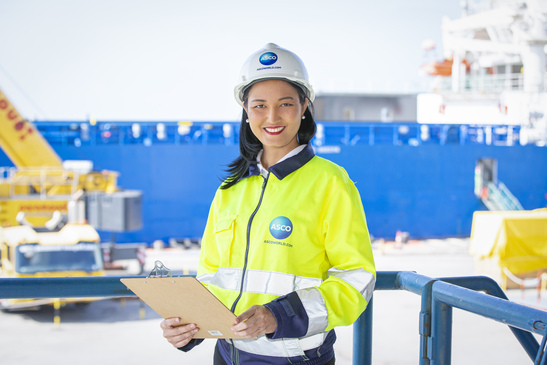 ASCO, the global integrated logistics and materials management company, has appointed Deborah Benjamin as Managing Director for Trinidad & Tobago.
Deborah will manage local operations across the Caribbean and South America. ASCO has been established in the region since 2000 and provides logistics, warehousing, marine gas oil, bulk storage and marine services to support the energy industry.
With over fifteen years of experience in the energy, retail and supply chain sectors, Deborah's breadth of expertise will contribute to strengthening ASCO's position in the region as it continues to grow.
Commenting on her appointment, Deborah said: "I am excited to be joining such a strong and valued team here at ASCO. There are solid business opportunities in the region, and I am looking forward to expanding our operations. I am confident that utilising ASCO's experience in supplying a fully integrated solution, we can build upon what has been achieved across our locations and use it to grow the local energy sector while maintaining high levels of service delivery to our customers."
Fraser Stewart, ASCO's Managing Director - International, said: "I am delighted to have Deborah on board to continue our growth as the market leader in Trinidad & Tobago and the wider region. Her experience, knowledge and leadership will greatly strengthen the team."
As the essential partner for global energy logistics and materials management, ASCO works with the world's largest operators to deliver solutions that are underpinned by the Group's three pillars of safety, service excellence and sustainability. With digitalisation and modernisation at the heart of all operations, ASCO's innovative processes and systems ensure the company is at the forefront of driving supply chain efficiency to support the energy transition.
Find out more about ASCO's Trinidad & Tobago capabilities here.