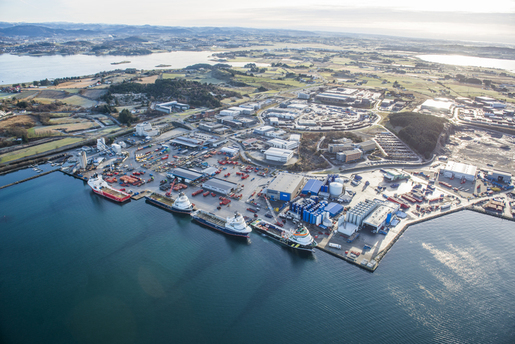 Global integrated logistics and material management company, ASCO has been awarded a contract to supply a comprehensive package of logistics services for DNO's drilling of the 25/7-11 Norma well in license PL984 offshore of Norway.
The contract is based on ASCO's framework agreement with Well Expertise and will be supplied from ASCO's state-of-the-art supply base in Tananger, Norway. The suite of logistics services includes loading and unloading of ships, storage, delivery of bulks, transport and freight forwarding services, waste management, cargo carrying unit (CCU) services and material handling of equipment.
Work will commence in early July 2023, providing logistics operations for Odfjell Drilling's Deepsea Yantai drilling rig. The contract will build on ASCO's strong relationships with the teams following its experience supporting the Deepsea Yantai during previous offshore campaigns.
Øyvind Salte, Commercial Director for ASCO's operations in Norway, said: "We are looking forward to an exciting drilling campaign where we can further test out our comprehensive digital solutions that contribute to increased efficiency and an overall lower emission of CO2. With our solutions, DNO will benefit from reduced emission solutions at the same time as the supply chain becomes more transparent and enables digital "track & trace" on all cargo.
"We are proud to have renewed trust from Well Expertise and DNO; this is an important contract for ASCO and will help to strengthen our activity in Tananger."
To learn more about the services we provide at our Tananger supply base, click here.